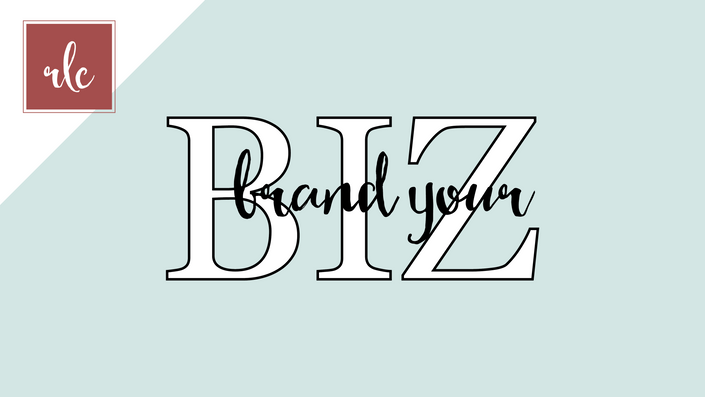 Brand Your Biz
Brand Your Biz teaches you everything you need to know to create your logo and brand your company in just 2 weeks
Watch Promo
Let me be straight ... you DO NOT need to be a graphic designer to create a logo that will attract your ideal clients.
What you do need is to think like a designer! A designer knows ...
1| How to ask the right questions to get an understanding of your target market
2| How to choose colors that appeal to that market
3| How to choose fonts that pair well together and attract your market
4| How to put it all together so you look professional
Now what if I told you that YOU can do all of the above and have a new logo and branding in just 2 weeks!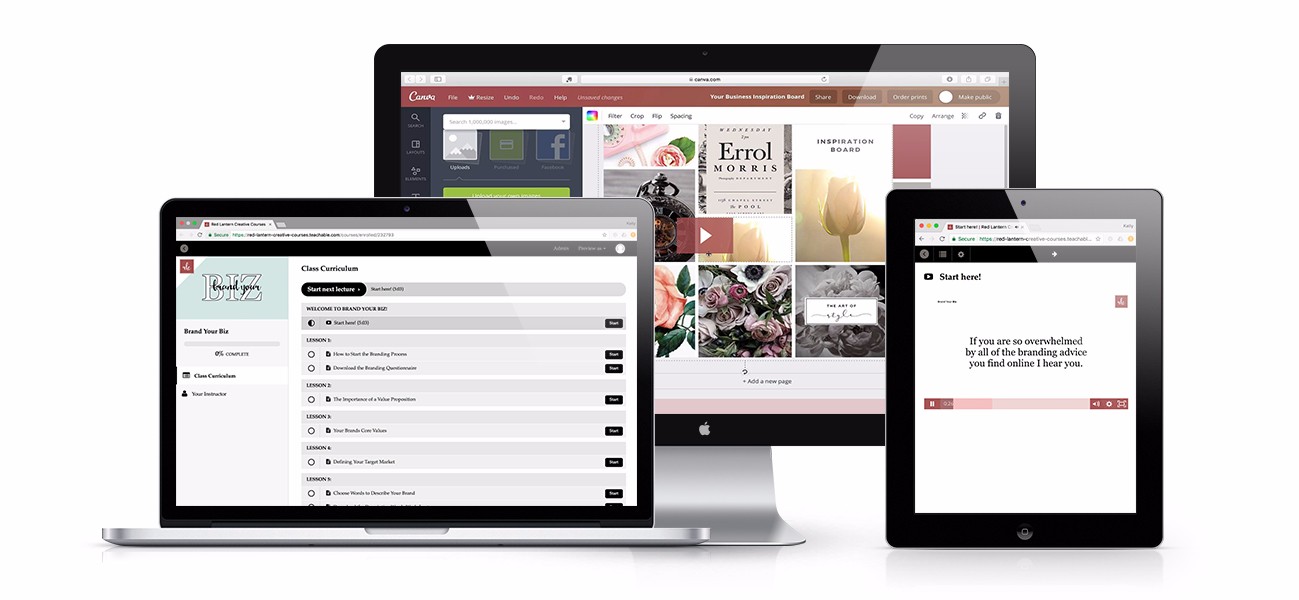 Introducing Brand Your Biz

Brand Your Biz is a step-by-step program of video lessons and tutorials that teaches you everything you need to know to create your logo and brand your company in just 2 weeks.
We start by getting you to dig deep and really understand the purpose of your business.
Then we'll clearly define your target market and I'll show you step-by-step how to design a logo in Adobe Illustrator with them (and you) in mind.
Take a look at what's included:
Instructional videos and tutorials with action items
Lifetime access to the recorded lessons and bonus files
Comprehensive questionnaires, workbooks, guides, templates and cheatsheets
What's covered in the course?
LESSON 1 | How to Start the Branding Process

You can't just jump into picking pretty fronts or colors for your logo. To be successful you need to understand why you're in business and how you want to be perceived by potential customers. In this lesson we'll address who you are and what you do.

LESSON 2 | The Importance of a Value Proposition
In lesson 2 we'll dive deep into understanding what a value proposition is and why having a great value proposition is key to your business and your branding.
LESSON 3 | Your Brands Core Values

Are business core values purposeful? You bet they are! In this lesson we'll learn why business core values can make or break a company and how to craft core values that are meaningful so your brand can stand out.
LESSON 4 | Defining Your Target Market
Lesson 4 is a BIG lesson. To create a lasting brand you have to create a logo and brand that speaks to your target market. In this lesson we break down the groups that make up your target market and define the people in those groups.
LESSON 5 | Choose Words to Describe Your Brand

What three words come to mind when you think of your new brand? In lesson 5 I'll walk you through how choosing three words to describe you and your target markets style can help you brand your company.
LESSON 6 | Create an Inspiration Board

By this point in the course you'll have a clear vision of your business! Now it's time to get inspired by design. We'll go over how to use Pinterest to pin images that pertain to the three words that describe your brand. PLUS you'll receive an Inspiration Board Template created in Canva and a Canva tutorial to show you how to create your own inspiration board!
LESSON 7 | Choose Colors for Your Brand
Does it really matter what colors you choose for your logo and brand? Yes! In this lesson we dive in to the psychology of color to help you pick the right colors for your logo and brand.

LESSON 8 | Choose Fonts for Your Logo and Brand
Typically choosing fonts for your logo and brand is a tiresome and difficult task. It doesn't have to be. In lesson 8 I'll show you how easy it is to pick fonts for your new brand plus give you tips and tricks on how to pair fonts. You'll also receive my Font Pairing Guide for additional help.
LESSON 9 | Create Your Logo in Adobe Illustrator

In lesson 9 is an Adobe Illustrator video tutorial showing you step by step my process for creating the perfect logo. I'll demonstrate how to use Adobe Illustrator tools plus you'll receive my Logo Concepts Template and a free seven-day trial link to Adobe Illustrator so you can follow along and create your own logo!
LESSON 10 | Logo File Formats

After you've created your logo you'll need to save your logo as different file types. Lesson 10 is a video tutorial explaining the different logo file types you'll need to save for web vs the printer and how to make them in Adobe Illustrator. You'll also receive my File Formats Quick Guide so you and/or your employees know which files to use in the future.
LESSON 11 | Create a Brand Style Guide

Now that you have your logo, fonts, and colors you need to combine them all in a usable Brand Style Guide. The guide is a document that specifies your primary logo, alternative logos, colors, fonts, images and patterns that make your brand. Having a brand style guide will keep your branding consistent. In this lesson you'll receive a Brand Style Guide Template created in Canva and a video lesson walking you step-by-step on how to create your guide.
LESSON 12 | Complete Your Branding
After your logo and branding are complete it's time to consider your additional brand collateral. In lesson 12 I give you suggestions on the types of collateral you should consider creating for your brand. I've also included a Collateral Items Cheatsheet with sizes and tips to get you started.
Course Curriculum
WELCOME TO BRAND YOUR BIZ!
Available in days
days after you enroll
LESSON 1:
Available in days
days after you enroll
LESSON 2:
Available in days
days after you enroll
A bit about me
My name is Kelly Conti.
I'm a graphic designer and founder of Red Lantern Creative.
I've been running my own business for over 8 years and have worked with small entrepreneurs to fortune 500 companies on their branding and digital assets.
The one thing I've learned in this industry is that it doesn't matter how big your business is they all have one thing in common … to attract their ideal clients. A logo is not just a logo. A logo and branding should make a big impression. The best brands draw their clients in so they feel connected to the brand and the products.
I myself have gone through a redesign. I had a break-through in my life, became a mother, found my motivation and made my business what it is today.
I created this course so I could share my knowledge and expertise with creative and driven entrepreneurs like yourself who want to DIY their logo and branding.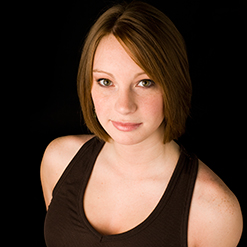 - Kim Reisweber, Grace + Abel Children's Clothing

What would you say to anyone thinking of purchasing this course?: Do it! The amount of value in this self-paced course is incredible. If I would've worked with someone else to create my logo and brand for my new company it would've surely taken much longer. When you're excited about getting your business launched, the last thing you want is to have anything stall. This course took me two weeks to complete but, I could've finished it sooner (travel, little humans and my full-time job took up some of that time).

Before I found Kelly's course I was starting to work on my logo or, as she puts it, I was "painting the walls before they were built". The difference between the logo I started creating before the course and the one I ended up with after completing the course are night and day different! My final logo is all sorts of professional and, most importantly, speaks to my target audience so well. I even have a full brand style guide so when people ask me for my brand colors and fonts all I have to do is send them one document. Like I said, the value is incredible!
What was your favorite lesson in the course?: I anticipated that the Create Your Logo in Adobe Illustrator lesson would be my favorite but, while it was still exciting, I LOVED the Create an Inspiration Board lesson. It got me really thinking about defining my brand for my company, Grace + Abel Children's Clothing. I had an idea what I wanted before I started that lesson and while I stayed true to it, with Kelly's help, it was really amplified.
What good results have you experienced from applying what you learned in this course?: Clarity! When you're starting a new business your head is so full of all these wonderful ideas about what you want your business to be like and look like. It's actually a bit overwhelming. I am walking away with a very clear understanding of what Grace + Abel Clothing Company is all about.
This course is for you if ...


You want to DIY your brand but don't know where to start

You want to design a lasting brand

You're tired of scouring the internet for advice
Frequently Asked Questions
When does the course start and finish?
The course starts now and never ends! You can decide when you start and when you finish.
How long do I have access to the course?
How does lifetime access sound? After enrolling, you have unlimited access to this course for as long as you like - across any and all devices you own.
Do I have to be a designer to take the course?
No! The course was designed to help anyone with or without graphic design training.
Do I have to purchase any programs to design my logo?
No. I provide a link in the course to a free 7-day trial of Adobe Illustrator. Another program that we use in the course Canva is completely free to use.
What if I am unhappy with the course?
We would never want you to be unhappy! If you are unsatisfied with your purchase, contact us in the first 30 days and we will give you a full refund.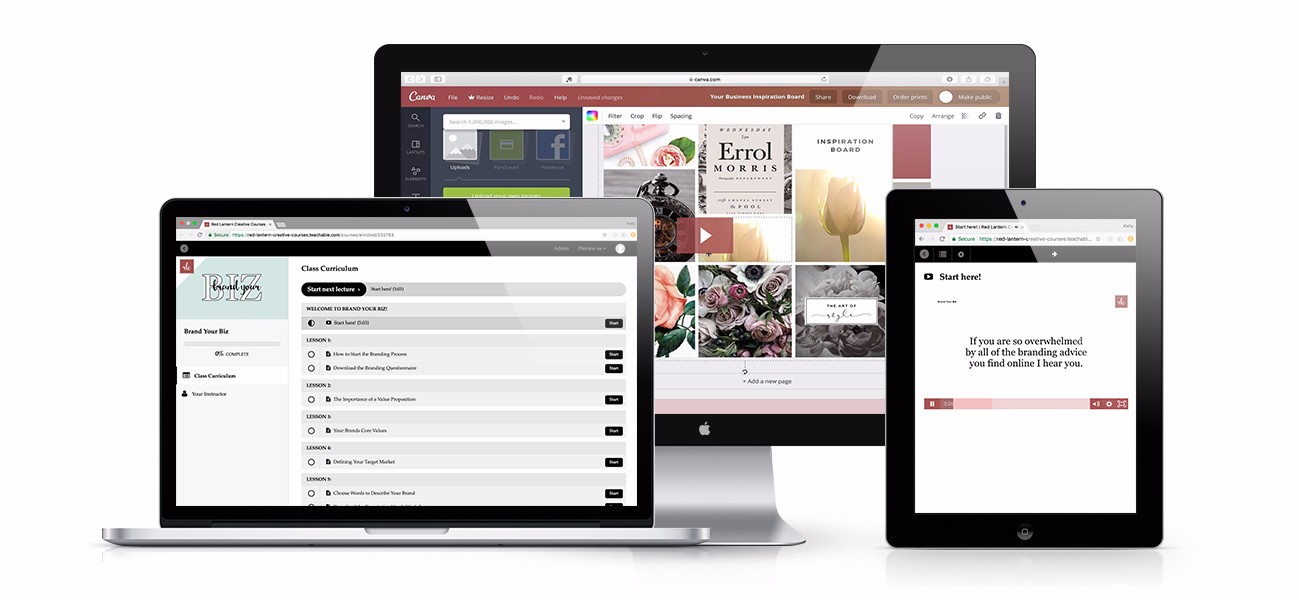 Put an end to your nightly Pinterest "how to DIY a logo" searches and let's do this. Together!!

Let's Brand Your Biz!

Now only $40! That's 80% off the regular $197 price!
Courses Included with Purchase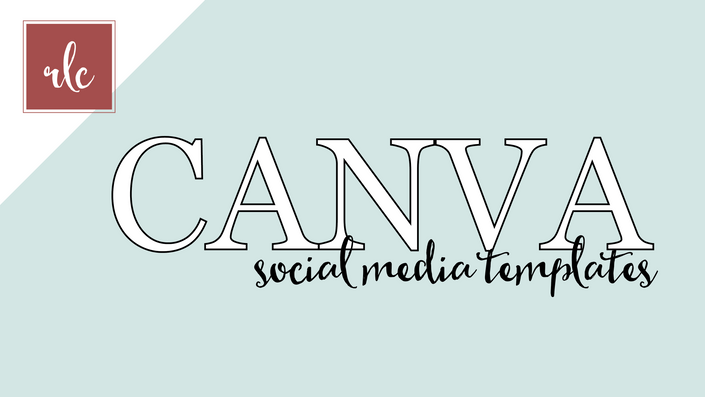 Canva Social Media Templates
Social Media Templates to Help You Grow a Following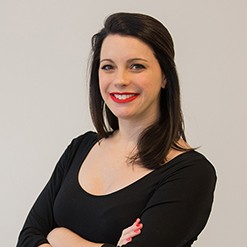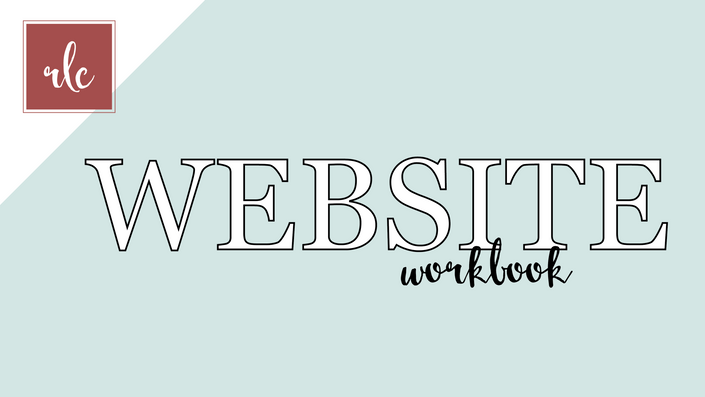 Ultimate Website Workbook
Helping Entrepreneurs Write Website Copy That Converts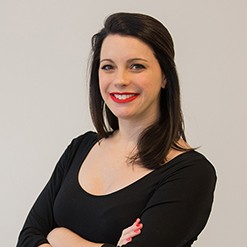 Original Price: $80